The Details:
Who: Matt Rispoli, 34, Police sergeant in Randolph and Elisa Rispoli, 33, Editor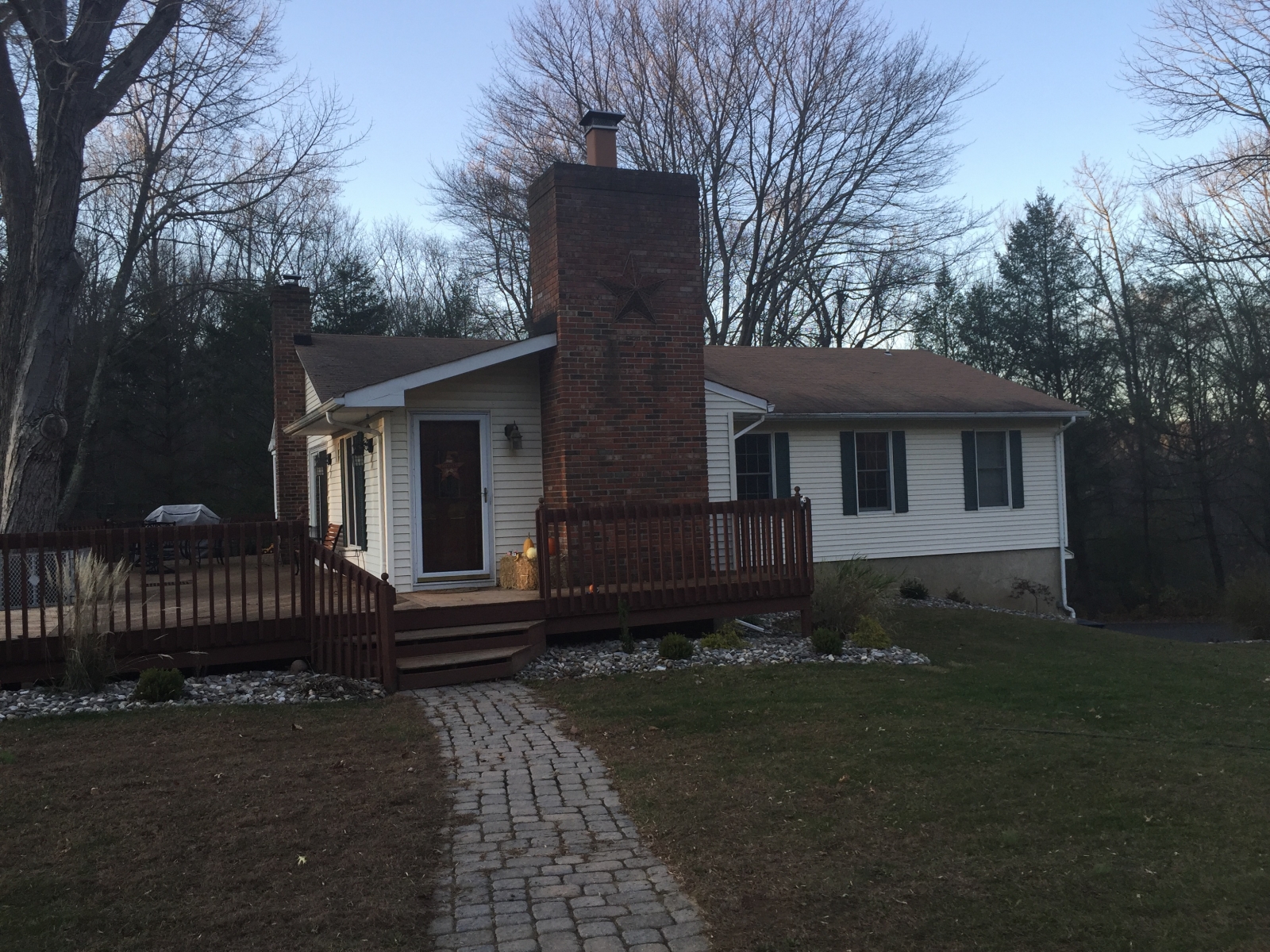 Bought home in 2008
Children: Holden, 4; Reid, 2
NJF: What drew you to Califon?
ER: We both grew up right down the road in Long Valley. Matt and I met in gym class during our sophomore year of high school, and we started dating just before our junior prom. Califon has an amazing small-town feel where everyone knows each other­—but it also has all the amenities of a larger suburb. And of course, we were drawn to its natural beauty. We have the most gorgeous hiking trails right on our street.
NJF: What do you like to as a family?
MR: In the warmer months, we go to the Ken Lockwood Gorge in High Bridge and play in the river, or take a walk on the Columbia Trail that runs through town. We also love going to the Teetertown Ravine, where there are awesome hiking trails, including one with huge boulders that the kids love. In the winter we snowshoe to the ravine right from our house!
NJF: Your family is passionate about traveling. How do you make that work?
ER: We are very fortunate that between my work-from-home job and Matt's situation (he's usually off for four consecutive days each week), our schedules allow for a lot of short trips. A few times a year, Matt and I will travel together or alone with our friends (while the other one stays home with the boys), but for the most part the kids come along with us on all our East Coast trips. In addition this year alone, we visited Colorado, Seattle, British Columbia, Las Vegas, Lake Placid, Sicily, Saratoga Springs, Vermont, Shenandoah National Park, the Poconos, Ft. Lauderdale and our cabin on Lake George several times.
NJF: Where do you go on date night?
ER: We have a few favorite restaurants—we love Topo in Hackettstown and La Rienda in Long Valley. If we can squeeze in some alone time during the day, we head to Bex Kitchen, which is right in the center of Califon (they have the greatest coffee ever!). We are also really into craft beer and love tasting new microbrews—so Man Skirt Brewing Company in Hackettstown is a favorite. Some nights we add an activity to dinner, like working out at the Randolph Rock Gym, or sometimes we just take a long hike during the day.
—as told to Murphy Moroney
​More Like This: