Awesome Eats
Whole Kids Foundation (Whole Foods Market's non-profit branch) created an app to help kids get excited about eating more fruits and veggies. Stack and sort foods (70 healthy choices in all) across wacky contraptions to win stars and score points. Be on the lookout for thieving birds and tap to shoo them away for extra points.
Free
NFL Play 60
The NFL's mission behind this app is to get kids active for 60 minutes a day. Kids must run and jump in place (in real life) to make their avatar move on the screen. Collect coins and earn points to unlock new characters and cool NFL team gear in this virtual race.
Free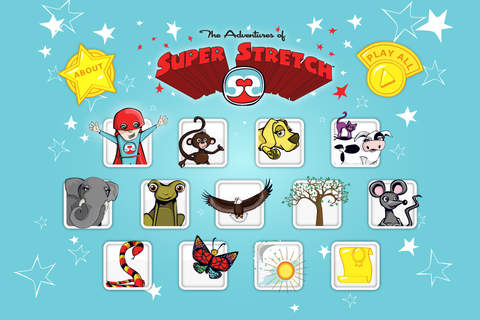 Super Stretch Yoga HD
This app encourages kids to move their bodies into funny poses (while they pretend to be animals) with 12 kid-friendly yoga poses. Tap on your favorite animal, learn about the character and watch a video of children doing each pose.
Free
More Like This:
10 Smart Tips for Your Young Athlete
8 Ways to Sneak in Fitness
Easy Outdoor Activities for the Whole Family