MAC Music Café Showcase | Outdoor Edition
Location
Middletown Arts Center
36 Church Street
Middletown, NJ 07748
Additional Information
Contact: Heather Thompson
Phone: 7327064100
Email: artscenter@middletownnj.org
Age recommendation: All Ages
Description
Join us for our July singer-songwriters showcase featuring local talent Shotgun Bill Anania, Jim Crawford, Audra Mariel and Fire in the Garden. The concert will take place outdoors, on the MAC's tented patio. Please check our website for weather-related changes. All safety guidelines will be followed. The event is free with a suggested donation of $5.
SHOTGUN BILL ANANIA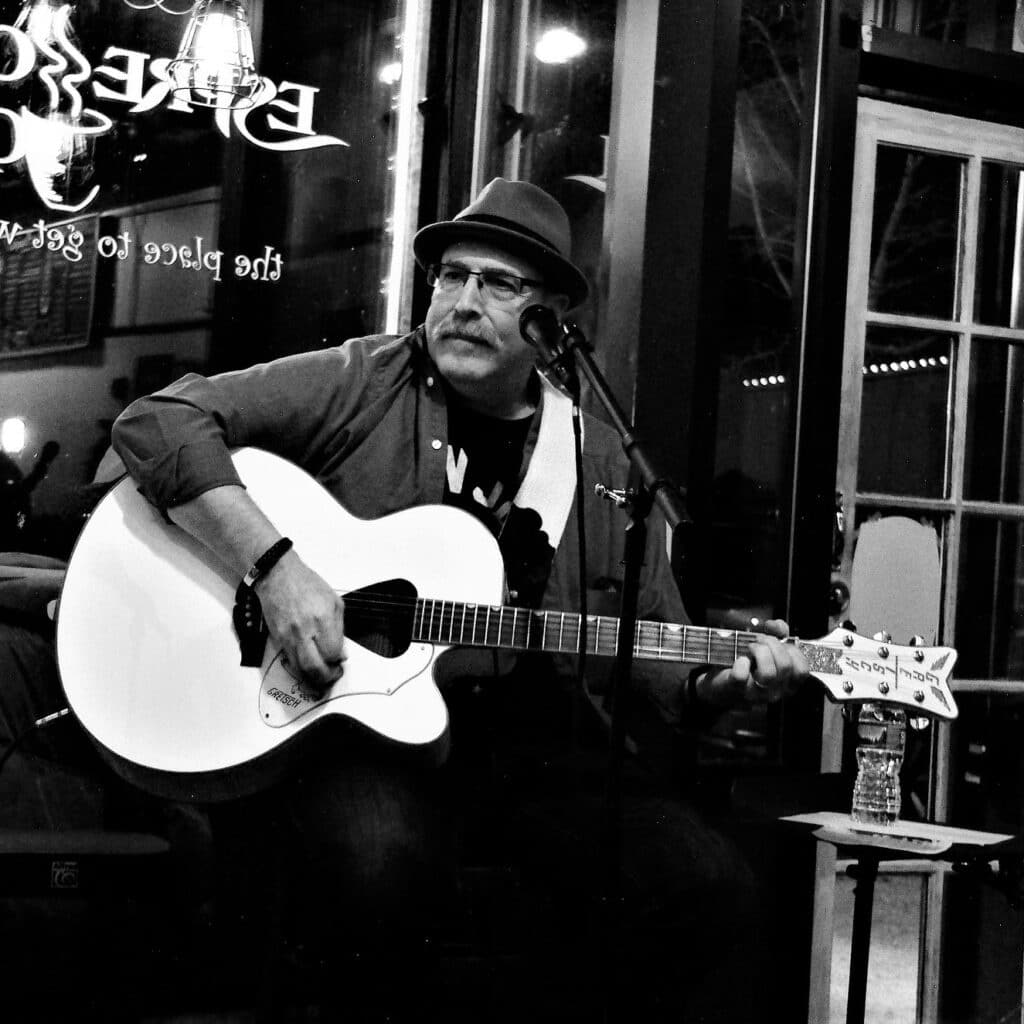 Shotgun Bill is…Bill Anania. I consider myself a late bloomer singer/songwriter. Playing and living in Monmouth County, NJ, you'll find me performing at events and venues in this area. I worked with Frank Patrouch in "Frank and Bill" since 2012. We released three CD projects, Frank Patrouch "Whiskey and Revenge", Frank & Bill " One Good Line" and "Unplugged and Uncouth". In 2016, I also released my first solo CD, "The B-Sides", and in the summer of 2017, I released my second solo project, "Train Cars, Prison Bars…and a White Guitar". Working with my friend Scott "Tango Kid" Yetka, my next album, "Shotgun Bill with the Tango Kid – Lonesome Cowboys", was released April 2019. During the pandemic we released the "Quarantined" EP.  The summer of 2021 will see the release of our fifth project, "Shotgun Bill with the Tango Kid- Lack of Luxury".  Also you can hear all my tunes on Spotify, Itunes, Amazon, Band Camp and CD Baby! From time to time I venture out "hawking" my music..and making a good try at it. So keep your eye open for my show postings and new releases.
JIM CRAWFORD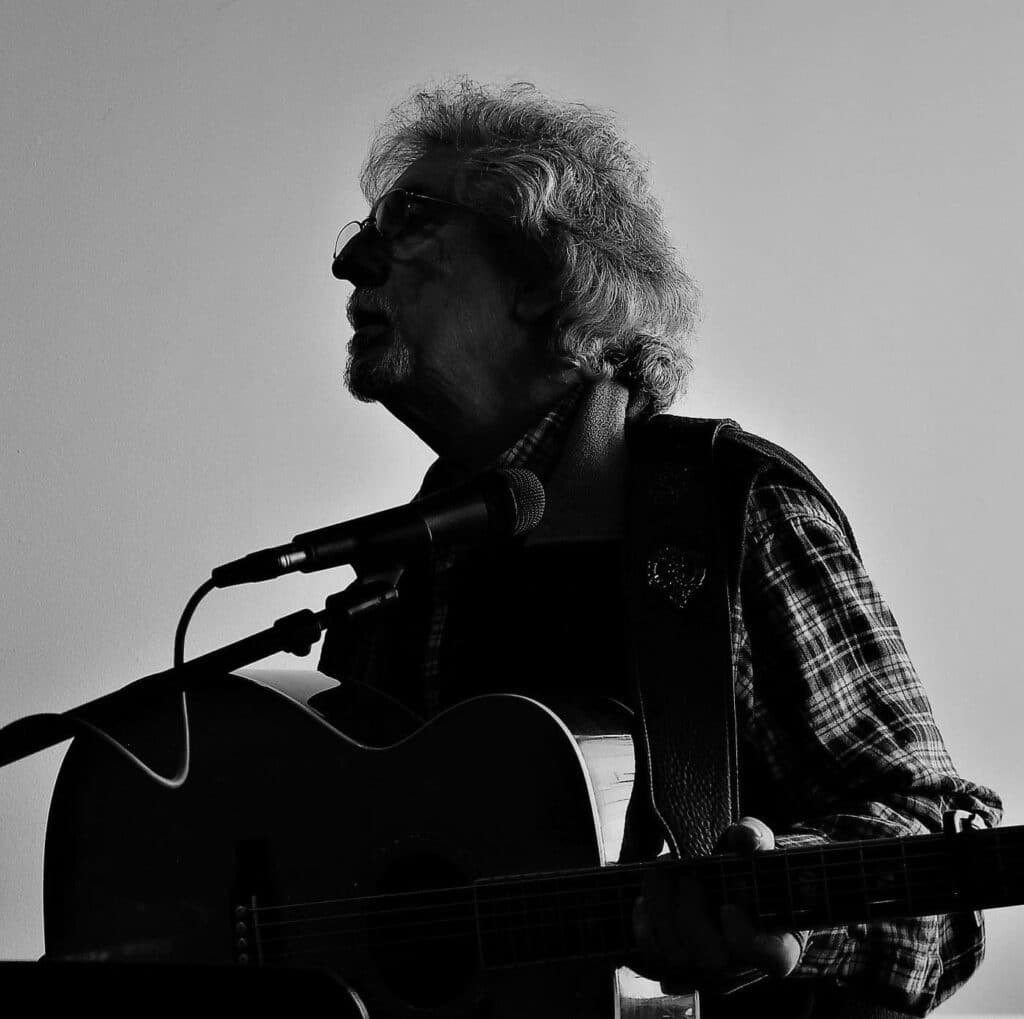 Jim Crawford was born in Glasgow, Scotland, and at the age of seven emigrated to Canada and five years later to Kearny, NJ, where he finished school before joining the US Army in 1964. Jim started playing for friends in an Irish Bar in Kearny called The Tyrone House which led to gigs in other local pubs in Northern NJ and had a good following for several years before he settled into work and his marriage. After retiring as a union electrician, Jim got back into his music and started writing songs that were based on his life experiences. This resulted two CDs, "Team of my Father" and "Yelling At Me", that were well received by the local music community. Jim has performed solo and with groups in Albert Music Hall in Waretown, BOTMA in Little Silver, The Cafe Improv in Princeton, The Cafe Artiste in Neptune and numerous coffee houses in the Monmouth area.
AUDRA MARIEL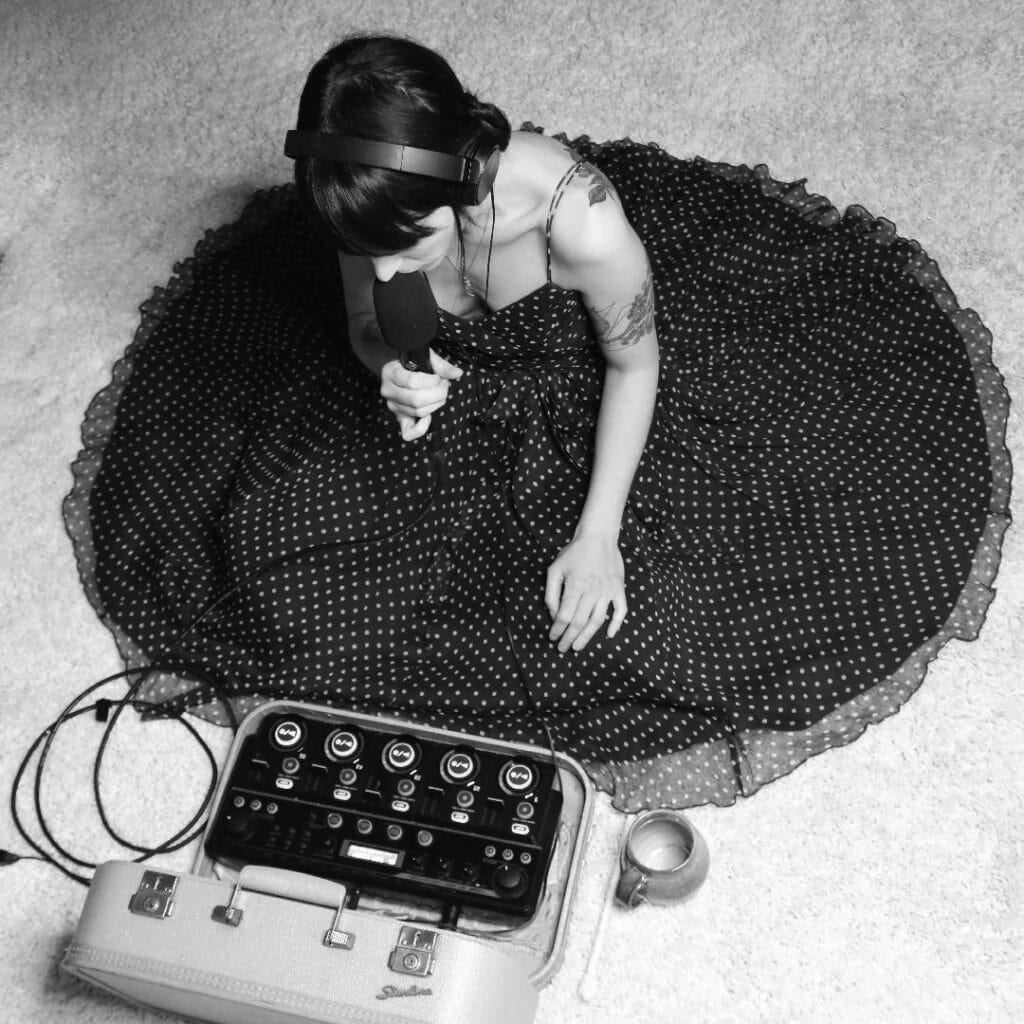 Martin Howth is the solo looping project of jazz vocalist Audra Mariel. The music has been described as ethereal, even meditative, but also features catchy hooks and thoughtful lyrics. All loops are generated live, without the use of tracks nor additional digital effects (other than the looping effect itself). Martin Howth's debut album, "The Wayward Warbler", was released in December 2018, and she is currently recording her next full length album to be released at the end of summer, 2021.
FIRE IN THE GARDEN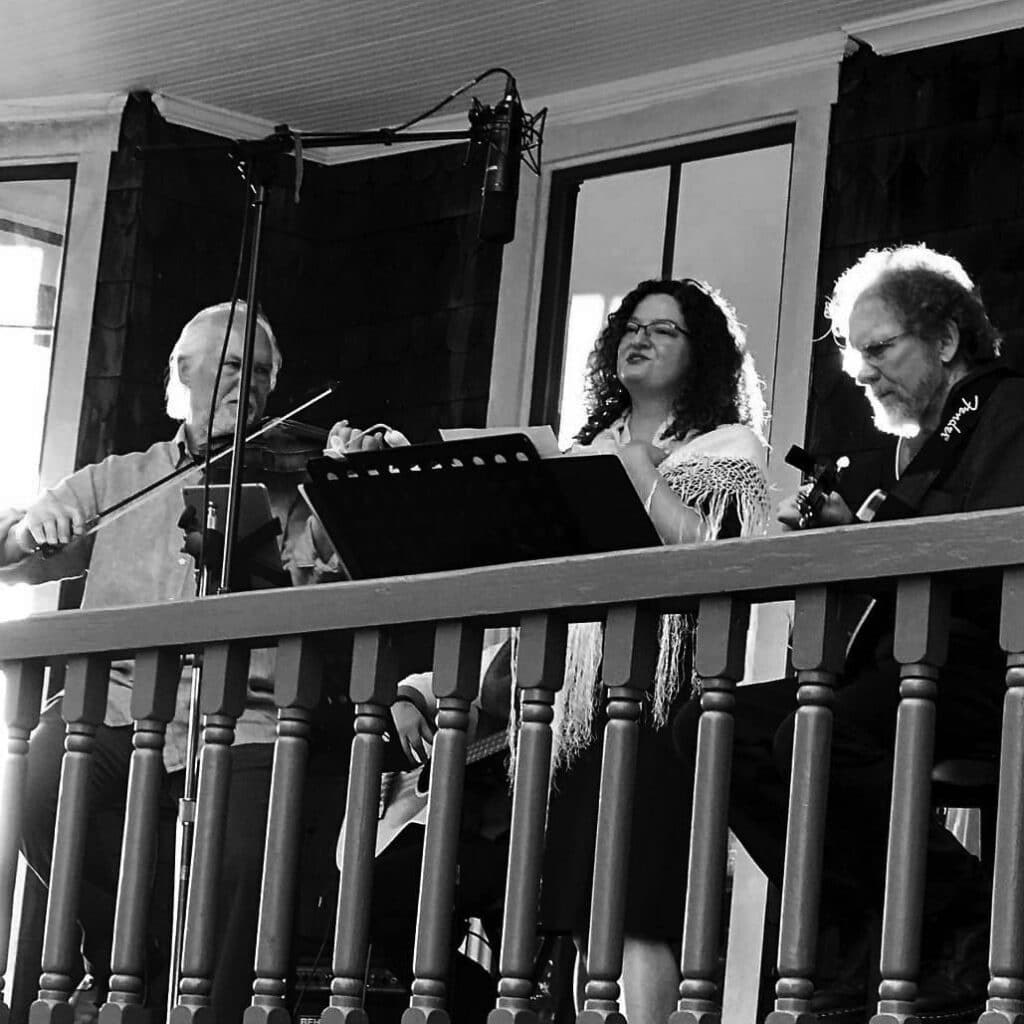 Alissa Pecora, Frank Patrouch, Al Milewski and Bill Anania, each came from their own musical and songwriting histories to form fast friendships…after repeatedly bumping into each other at the same restaurants in Keyport where they live. Alissa's poetry has enchanted listeners for some years before turning that and her sultry voice, toward writing songs with her husband, Frank. Frank, already with his own, long history of song-writing and guitar virtuosity, has performed from England to New York, from Nashville to New Orleans. Al has added his violin, guitar and vocals to bands playing folk/blues, Brazilian and gypsy swing. These three started to perform together about a year ago and have proudly contributed their skills to Musicians on a Mission. Their repertoire is broad, ranging from worldly-wise folk and rock to seductive blues to tranquil jazz.
Full info: https://middletownarts.org/mac-music-cafe-july/
MAP